Surgical Applications


AIDI Bioperfect® Anterior Single Unit

AIDI Surgical Drills – aka Bone Catcher Drills
Procedure showcasing AIDI Biomedical Bone Catching feature during surgery.

Implant Placement Procedure
AIDI Standard Implant Placement with Implant Driver and Torque Wrench. *(Please see Suggested Immediate Loading Protocol for AIDI Dental Implants)

IDI Immediate Placement

AIDI NanoMicro® & IDI Implant Immediate Placement

Healing Abutment Procedure
Procedure featuring a Healing Abutment used after implant placement instead of an implant cover screw. 

Maxillary Posterior 4 Unit UCLA Abutment Impression

Maxillay Full Arch Surgery Part 1

Bone Catcher Drill Procedure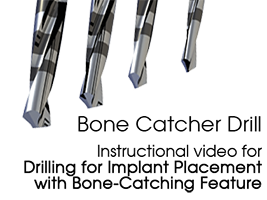 AIDI Biomedical offers a bone-catching feature on all available long drills. This video highlights the surgical action for the collection of bone after drilling. The philosophy is to maximize the success of the procedure by collecting and using existing bone, which yields the highest level of personal bio-compatibility for each patient.

Maxilla Single Premolar

DISCOVER THE ADVANTAGES OF AIDI BIOMEDICAL DENTAL IMPLANT SYSTEMS

SURGICAL APPLICATIONS

IMPRESSION TECHNIQUES

PROVISIONALIZATION
ADVANCED CLINICAL
MASTER ADVANCED TECHNIQUES
SUPERIOR PROVISIONALS
Our Online Media offers practical educational references for many surgical procedures – basic & advanced.

Learn about basic and advance  techniques meant to enhance the overall result of dental impressions for any clinical implication.

Discover cutting edge and affordable solutions to immediate provisionalization, within dental implantology.