What's New

Our dental implants and related components are the viable solution for any clinical application.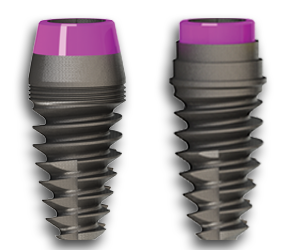 MultiMargin®  MultiPlatform®
Discover the benefits of the BioPerfect® Implant Systems.
Technological advancements of modern dental implant systems have led to a revolution in implant body design to accommodate the biological contour of an alveolar ridge. This accommodation and preservation of alveolar bone within a ridge is established because of a reduction of the implant body diameter from its widest area to the platform surface. This design concept, called Platform Reduction, offers numerous clinical benefits to maintain the integrity of gingival tissue and crestal bone.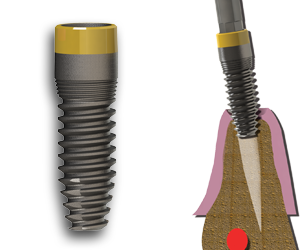 NanoMicro®
A Small Giant – A TRUE Rescue Implant System
AIDI Biomedical continually seeks to develop comprehensive solutions to industry-wide clinical problems within dental implantology.  With our new, advanced implant systems we can provide the very best in implant stability and surgical implant rescue.  The Bioperfect® Implant Systems is THE viable solution for cases with minimum vertical bone height, tissue recession and implant exposure.
Healing Attachments
AIDI Biomedical provides a selection of elite healing attachments that function as both healing abutment and as abutment locator for overdenture. The advance contour design allows for healing attachments to be placed at various angles without causing unnecessary damage to tongue or adjacent teeth.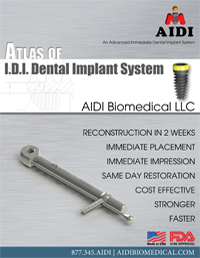 ©2014 AIDI Biomedical LLC. All rights reserved.
Note: Not all products are available in every country/region.
Please speak with an AIDI Biomedical support representative for additional information.